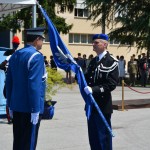 On June 26th, 2015, colonel Francisco Esteban Perez, from the Spanish Guardia civil, was relieved by colonel Philippe Rio, from the French Gendarmerie nationale, as commander of the EUROGENDFOR Permanent Headquarters of Vicenza (Italy) Download mendeley. The change of command ceremony was attended by several EUROGENDFOR authorities, among whom the general commander of the Italian Arma dei Carabinieri, and the general inspector of the Romanian Jandarmeria as President of the EUROGENDFOR High-level inter-departmental committee 레저슈트 래리 다운로드.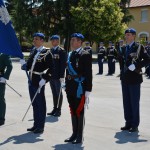 EUROGENDFOR is a multinational crisis management tool which can be deployed under civilian or military command Download Windows xp servicepack2. It is composed of 9 members, among which 6 are also FIEP members: France, Italy, Spain, Portugal, Romania, Poland, Lithuania as an associated member, and Turkey as an observer cookie run bug.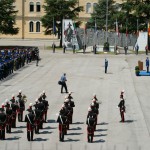 EUROGENDFOR is able to intervene in a country in crisis in reinforcement or substitution of the interior security forces or by providing humanitarian aid, in the framework of peacekeeping missions under the aegis of the European Union or other international organizations Gimp Photoshop. Thus, it contributes to the security of the European area and the fight against terrorism and illegal trafficking.
The Permanent Headquarters is in charge of the planning of EUROGENDFOR missions and the elaboration of doctrine Download the Hancom Office 2014 trial. The Force can mobilize up to 800 personnel within 30 days on an ad hoc basis, providing expertise in various fields such as general public security, maintenance of public order, criminal investigations, intelligence, fight against terrorism and other major crimes, etc Ghibli free.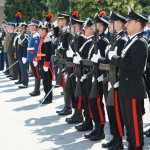 After previous deployments in Bosnia, Haiti and Afghanistan, EUROGENDFOR was engaged from May 2014 to March 2015 in the EUFOR operation in Central African Republic, with a 101-man contingent from France, Spain, Poland and Lithuania; and since July 2014 in Mali with French, Spanish, Italian, and Romanian gendarmes Paros Proxy.
For more information on EUROGENDFOR, see http://www.eurogendfor.org/