FIEP INTERNATIONAL SEMINAR
Queluz (Portugal), 29-30 January 2013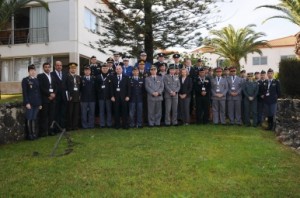 The last FIEP International Seminar was held on the past 29 and 30 January 2013, as the last event of the FIEP Portuguese Presidency.
The event was carried out at the Guarda Nacional Republicana´s School, located in Queluz (Portugal), and was subordinated to the generic theme "Gendarmerie´s Training Policy".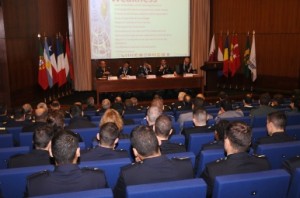 For two days, Officers from the FIEP Member Countries worked together in the Seminar, which included two Workshops, focused on the themes "Initial Training and Promotion Courses for Officers, Sergeants and Guards within the Gendarmerie type of Forces – Current Model and Way Ahead" and "Training for Units to be deployed to crisis management missions/operations", and a plenary session for presentation of conclusions.
Regarding the first Workshop, following on from the analysis of the FIEP Forces different training systems, some concrete proposals were presented with the main purpose of improving them and contributing to approaching them towards a possible common model within the gendarmerie type of forces.
As for the second Workshop, the common training contents in the FIEP Forces training systems were identified and studied, having been highlighted the importance of tailoring the training in accordance with the scenario, the type of mission and the different actors involved, thus approaching the national training systems towards a reference training standards, envisaging a better operability between the Forces and, consequently, more efficient results.
The closing ceremony was chaired by the Secretary of State Deputy of Portuguese Minister of Internal Affairs, PhD. Juvenal Silva Peneda, who accompanied the General Commander of the Guarda Nacional Republicana, Lieutenant General Luís Manuel dos Santos Newton Parreira, in the formal delivery of certificates to the participants in the Seminar.
The excellent joint work which led to the relevant conclusions achieved was highlighted, as well as the importance in maintaining and strengthening such initiatives among the Countries that take part in the FIEP Association.