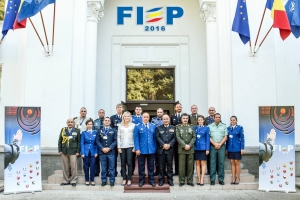 The FIEP Preparatory Meeting was held on 07th and 08th of September 2016, at the General Inspectorate of the Romanian Gendarmerie in Bucharest.
This was the final FIEP reunion of this year under the Romanian Presidency, before the FIEP Summit. The main purpose of this meeting was to examine different matters of interest at the Association's level.
During the discussions, the forces focused on several aspects, such as:
– to examine the outcomes of the Commissions and seminars that took place in 2016, with the objective to propose ways of action for the future;
– to establish the general topic that will be tackled in different reunions under the responsibility of the incoming Jordanian Presidency;
– to approve the order of the day, which will be brought to the attention of the Directors and Commanding Generals during the FIEP Summit;
– to prepare the Common Declaration to be signed during the Senior Council of Directors/Commanding Generals.
The Preparatory Meeting was opened by Colonel Marian PETRE – chief of Cabinet within the Romanian Gendarmerie HQ, who highlighted many aspects of interest that have been pursued and accomplished under the mandate of the Romanian Presidency.
One of the targets was to carry on the objectives established by the previous FIEP Presidencies, such as the Association's qualitative development, visibility enhancement and its recognition at international level, thus creating a continuity of the goals we all pursue and also, to sustain the development of new perspectives.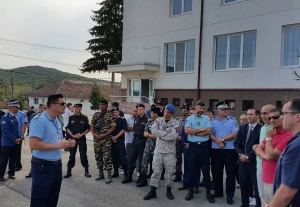 Moreover, the participants to the meeting had the opportunity to interact with representatives of 21 law enforcement institutions and international organizations from all over the world, on the occasion of the Romanian Gendarmerie International Exercise (RoGendIntEx 2016) held at Ochiuri Public Order Training Center (Romania).