The Schengen area has been facing a considerable increase in the number of refugees arriving at its boundaries. This situation has created a need to reinforce the border services of some European countries which are at the doorstep of the European Union, especially Italy and Greece.
The European Agency for the Management of Operational Cooperation at the External Borders of the Member States of the European Union, also known as FRONTEX, coordinates the deployment of experts from the EU Member States who are tasked to provide assistance to these countries.
Recently, and due to the emergency, FRONTEX has requested the EU Member States to provide extra reinforcements to the personnel already deployed, including through the involvement of some FIEP gendarmerie forces.
In this context, 15 experts from the French gendarmerie nationale were deployed in early January on the Lesbos Island hotspot (Greece). On this island located 10 kilometers away from the Turkish coast, they are integrated in a multinational team whose missions aim at registering all the refugees who are arriving. This goes through identity and nationality checks, the recording of their names and finger prints, the identification of false documents and intelligence gathering.
Dutch Royal Netherlands Marechaussee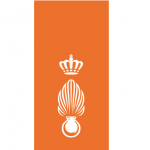 In addition to the French deployment to Lesbos, personnel of the Royal Netherlands Marechaussee are part of a so called joint Border Security Team (BST) together with personnel from other Dutch defense departments. The team will be deployed early February and will be active until the end of June 2016 on the Chios island hotspot (Greece). The main tasks of the BST are: screening, registering, debriefing and identifying of migrants. The team is also responsible for carrying out border control at sea and at land, mapping migration flows, and recognizing signs of human smuggling.
For more information on FRONTEX missions, see the FRONTEX website.