During this summer, you may be visiting the Algarve, Lisbon or Setubal, some of the most beautiful places in Portugal. Here is how the Guarda Nacional Republicana ensures your security 24/7.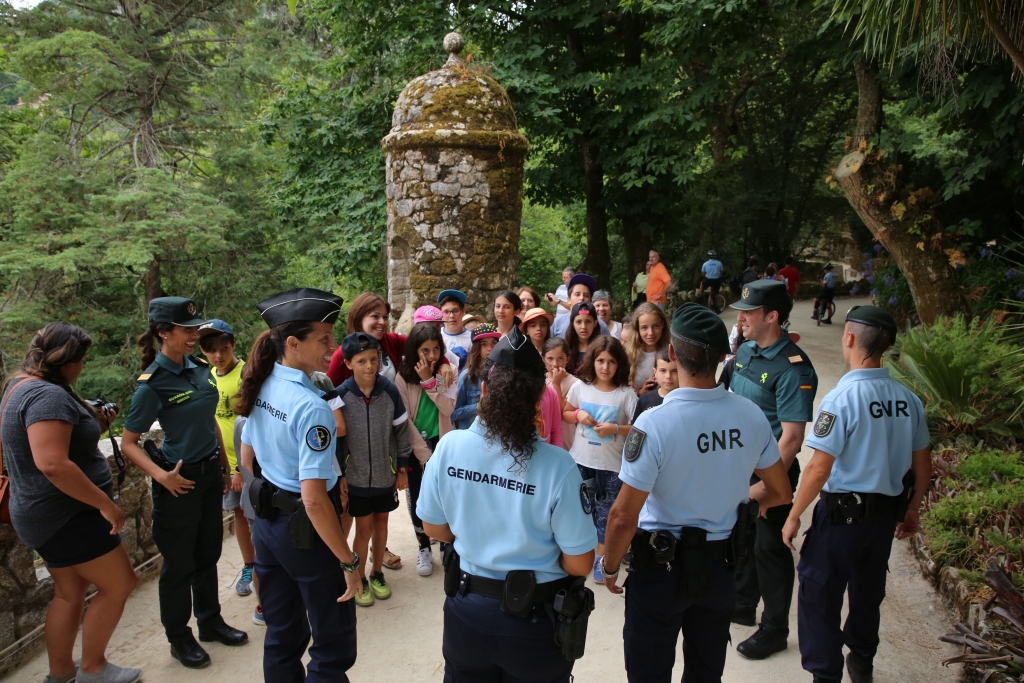 The operation « for a safe summer » (« verao seguro » in Portuguese) aims at facilitating the access to the security forces to the thousands of foreign tourists who visit these areas, at informing them and at preventing them from being victims of any offence.
In this framework, 6 Spanish Guardia Civil agents and 3 French Gendarmes have been working along their Portuguese colleagues for already two weeks and will stay there for the whole summer (listen to interview here).
A Spanish tourist ways : « they make us, Spaniards, feel as safe as when we're home » (see article and film here
).
They support the GNR forces which have been reinforced with hundreds of agents in the most crowded areas.

This exchange of gendarmerie personnel is also done on the other side of the border, with GNR agents pattroling along their Guardia Civil colleagues in regions such as Pontevedra and Huelva where many Portuguese tourists are on holiday. This is also the case in many countries in Europe, in the framework of a system also known as the « European brigades » under the Prüm Treaty.

Another aspect of the Verao Seguro operation is the protection of the homes of the Portuguese citizens who have left on holidays. Each person can inform the GNR about their absence on the Internet : https://veraoseguro.mai.gov.PT/pages/home.aspx
or by registering directly at a station. The GNR will then organise a specific surveillance of the house which was signaled. During the two last summers, out of the 3750 homes which were reported in this specific program, only one was robbed.
Finally, the surveillance of the sea borders is reinforced by the coastal control unit, which focuses particularly on the fight against drug trafficking and human smuggling. This unit also focuses on the control of the pleasure boats, be they under national of foreign flag, to ensure the security of their sailing in the Portuguese waters.