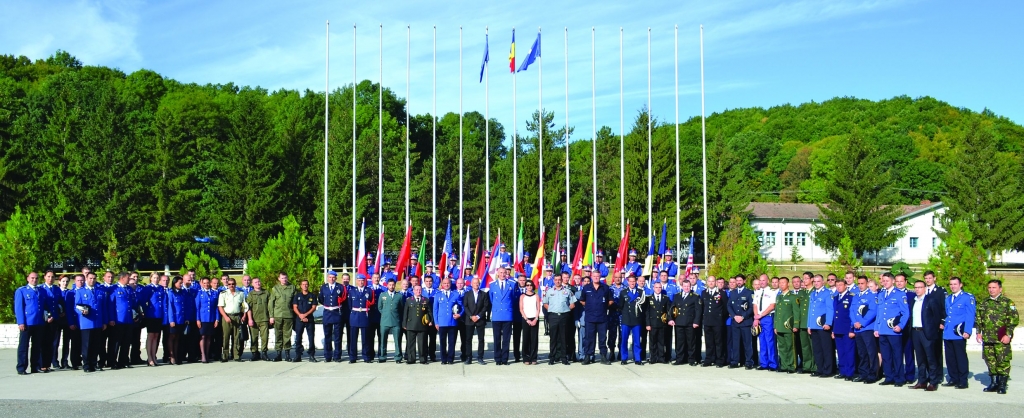 In the context of Romania holding the CIMIN Presidency of the European Gendarmerie Force, through the Romanian Gendarmerie, the institution organized a very complex international exercise with forces on the ground – "ROMANIAN GENDARMERIE INTERNATIONAL EXERCISE 2015 – RoGendIntEx 2015".
The international exercise, which was held from 7th to 11th of September 2015 in various locations of the Romanian Gendarmerie, was at its fifth edition. The novelty of this edition consisted in the use of ground forces for the first time and in conducting operations on the territory of five counties (Brasov, Covasna, Dambovita, Harghita and Ilfov).
This year edition brought together representatives from 21 countries and international organizations, including Romania and, for the first time, the international evaluation team was made up of three experts in the field of international missions, from the European Union (CPCC and CMPD).
Along with the Romanian gendarmes, in the organizational chart were included also 24 officers from the Gendarmerie and Police forces of 18 States that the Romanian Gendarmerie cooperates with and the commander of this year exercise was an officer from the European Gendarmerie Force.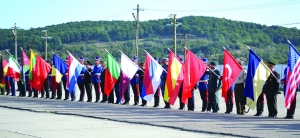 More specifically, the represented countries and international organizations were: Italy, France, the Netherlands, Spain, Portugal, Germany, the Czech Republic, Lithuania, the Republic of Moldova, Ukraine, Türkiye, China, USA, Jordan, Qatar and, for the first time, Morocco, Tunisia and Serbia. Moreover, there were also representatives from the European Union and European Gendarmerie Force.
Other Romanian institutions represented in this exercise were the General Inspectorate of the Romanian Police, the General Inspectorate of the Border Police, the General Inspectorate for Immigrations, the General Inspectorate of Aviation within the Ministry of Internal Affairs, the Medical Directorate within the Ministry of Internal Affairs and the Ministry of National Defense.
RoGendIntEx's objective in 2015 was the preparation and training of participants – civilian and military – in the management of future challenges arising from crisis situations. This involved the implementation of a UN mandate, through an EU mission in an unstable environment, based on a comprehensive approach and focused on a law enforcement component, on the cooperation and coordination with the relevant stakeholders.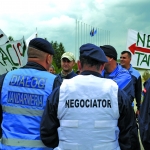 This international exercise aimed at training forces and the police from different countries in order to increase the capabilities in the field of crisis management, in the light of participation in international missions under the aegis of specialized bodies.
Also, through these training exercises, based on scenarios inspired from real facts, a particular emphasis was placed on ensuring the cohesion of participants with different nationalities, in order to achieve their interoperability and use common procedures for working in compliance with international law, in particular regarding the human rights.