From 11-14 March 2019 the FIEP International Affairs Commission was held in Lisbon, Portugal.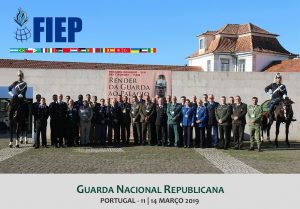 The second commission regarding 'Gendarmerie-like forces in future international missions' was devoted to organizing time for reflection.
Representatives from the NATO Joint Analysis & Lessons Learned Centre provided the FIEP members with insight on how NATO manages their lessons learned and lessons identified process.
From this starting point the FIEP members continued their discussion on how to become a learning organization and what role the FIEP could play in disseminating knowledge in this area.