The European Affairs Commission was held in Vicenza, between 12th – 15th of April 2016.
This Commission reunited experts from the FIEP institutions, but also from EUROGENDFOR, NATO SP COE, CoESPU and the European External Action Service – Counter-Terrorism Division.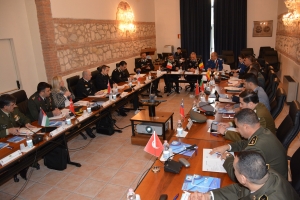 Moreover, a Brazilian delegation was invited to present the National Council of General Commanders of Military Police and Fire-Fighters, this representing a preliminary step in the Brazilian national force admission process within FIEP.
After discussing the topics related to the evolution of the Association, the experts delivered presentations focusing on different aspects of common interest in the field of European affairs and funding programs, such as:- the EU action outside its borders, how EU deals with radicalization and the view upon the "criminal intelligence"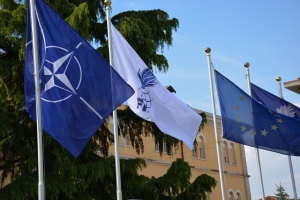 – the EUROGENDFOR's approach towards European funded projects and possibilities to cooperate with FIEP
– NATO doctrinal overview and ways to create a safe and security environment in the Euro-Atlantic area
– presentation of the CoESPU, historical notes, UN standards and curricula
– presentations from the Italian Arma dei Carabinieri representatives on "European funds – opportunities in the security sector".
The next commission will take place in september 2016 in Romania with the topic "preparatory meeting".