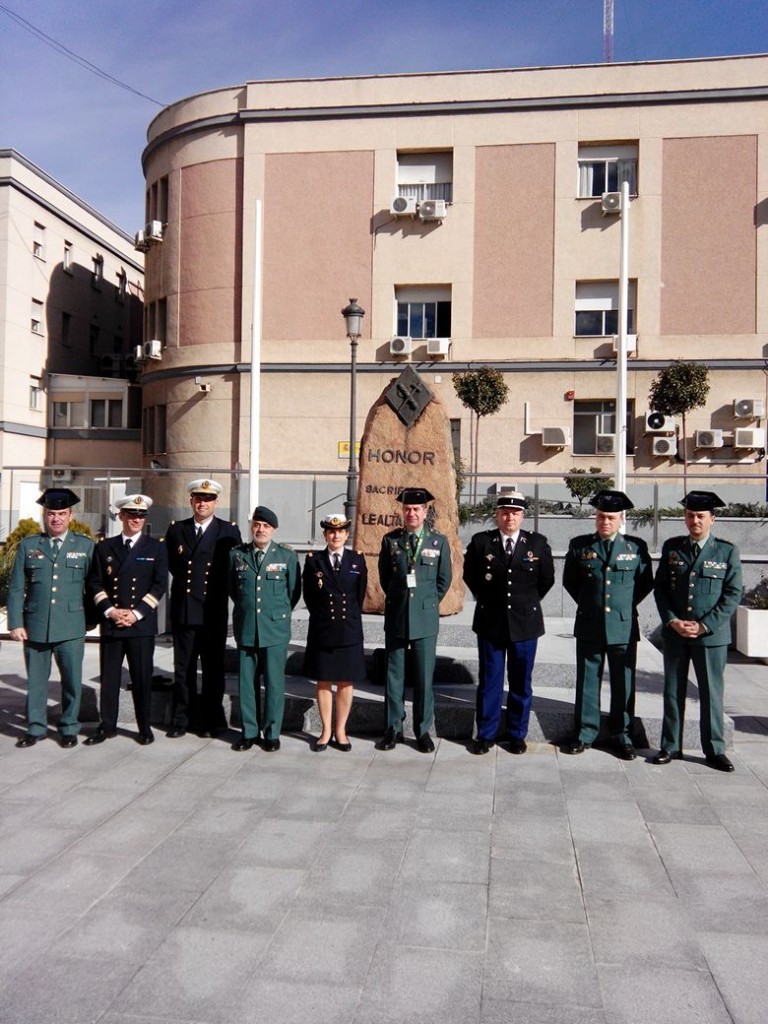 The annual meeting between the French Gendarmerie Maritime and the Spanish Fiscal and Borders Command of the Guardia Civil took place at the Guardia Civil Headquarters in Madrid on February 17th and 18th, 2015.
The French delegation, headed by Brigadier General Isabelle Guion de Meritens, Commander of the Gendarmerie Maritime, was welcomed by Brigadier General Pérez Martin, chief of the Fiscal and Borders Command. The delegation was later received by Lieutenant-General Pablo Martin Alonso, head of operations in the Guardia Civil.
This meeting permitted to make an assessment of the cooperation between French and Spanish sea and harbour units in 2014, which was deemed highly positive. It was also the occasion to prepare future cooperation actions for the year 2015. Thus, between 15 and 20 actions will be undertaken: immersion in operational units or centers, training courses, cooperation in the framework of AQUAPOL, boarding in the respective ships of each Force, to be further added to the joint Gendarmerie/Guardia Civil patrols which already often take place, either on the Atlantic or the Mediterranean coastline.
The French delegation was also invited to visit the new Guardia Civil Coordination Center for the maritime surveillance (FRONTEX NCC-EUROSUR), which was opened in 2013.