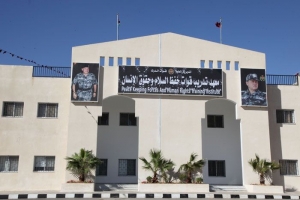 Jordan Gendarmerie Forces seek to achieve institutional developments aiming at enhancing its role at local, regional and international levels, and cooperate with corresponding security agencies in the world in order to develop the mutual security concepts based on the best security practices in accordance with the UN and EU Standards.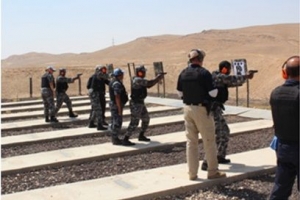 They are looking forward through the Jordanian Gendarmerie for Human Rights and Peace Support Operations Training Institute to train the security apparatus in the Middle East and Mediterranean countries on peace support operations according to UN standards.
During the period from 3.8.2015 to 25.9.2015, FPU training was conducted in cooperation with the UN in this Institute, which involved 52 participants plus 13 trainers from several countries: United States, Italy, Germany, France, Portugal, Cameroon, Uruguay, Russia, Croatia, Egypt, Jordan, Burkina Faso, Bhutan, Djibouti, Zambia, Ghana, Mali, Lithuania, Nepal, Nigeria, Rwanda, Sri Lanka, Zimbabwe and Bangladesh.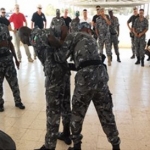 This course included several topics: introduction to FPUs (training, coordination, protection and their formation), FPU commanders training, UN training documents, police training standards- mission experts, FPU TOT SOP's, in addition to security facilities to UN staff and increase of their awareness.
Towards an excellent training Institute in accordance with best international practices in controlling the crowds and public order, TOT stands in line with democratic standards in the EU and the UN, developing training curricula for human rights and peacekeeping missions in order to raise the efficiency and effectiveness of gendarmerie staff in implementing internal and external duties.