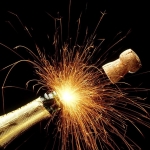 Here are a 2 New Year's Eve safety tips:
have a designated driver:
          Do not ever drink and drive. ask a friend or a family member for a ride, or make a reservation for a taxi
Take the keys
            If you have a friend who is too drunk to drive, take the keys. Get your friend a ride home with a trusted sober driver, or call his or her family for a ride.
So, we wish you an happy new year, we hope you will consider these suggestions ans remember to never drink and drive !!!!